Beanie Sigel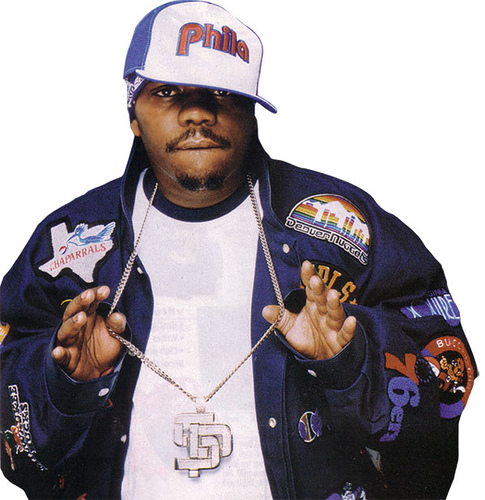 Style:
Gangster Rap
Growing up on Sigel Street in South Philly, Beans is one of the most prominent Rappers that ever came out of Philly. Known for his slick flow and hard lyrics, Sigel is one of the most respected rappers ever to come out of Philly. But Beans is also well respected the realness he portrays not only in his music, but in real life as well.
Beanie Sigel first became known to the general public when he was signed to Jay-Z's Roc-A-Fella Records. And with the release of his first studio album, The Truth, in 2000, Beans solidified himself as one of the greatest to ever roc-the-mic. Sigel's second album, The Reason, was similarly well received, and is regarded as one of the greatest albums ever released by a Philly Rapper.
In addition to his solo career, Beans also served as General and the unquestioned leader of State Property – a group of Philly Rappers who were all signed to Roc-A-Fella records. In addition to producing countless mix-tapes, State Property also released two albums, State Property(Soundtrack) and The Chain Gain Vol. 2.