Cassidy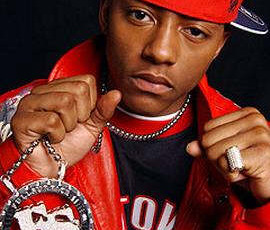 Cassidy is one of the most accomplished Philly Rappers and is known for his punchlines and battle rap ability.
Cassidy was signed to Ruff Ryder Records in the early 2000s as part of the rap group Larsiny, with fellow Philly Rapper Shiz Lansky. Reportedly, Cassidy was discovered by Hip Hop producer Swizz Beatz, who then mentored Cassidy.
Cassidy came to fame in Philly and around the nation when a video of him battling fellow Philly Rapper Freeway in a recording studio was released. Cassidy destroyed Freeway, bringing him national attention.
Cassidy then signed as the showcase rapper for Swizz Beatz's new record label Full Surface Records.  While preparing his first CD, Cassidy flooded the streets of Philly with mix tape after mix tape putting his punchline rap skills out for everyone to see. As the mix tapes continued to be released, the anticipation for his debut album grew and grew.
Cassidy's first album, Split Personality, released in 2004. The album's tracks were broken down into 3 different personalities. The first personality was "Cassidy" the second personality was "The Problem" and the third personality was "B. Reese". The album featured the hit single "Hotel" featuring R. Kelly and went gold selling over 500,000 copies.
Despite its commercial success, Split Personality was a huge disappointment. Cassidy was criticized for straying from the punchline style of gangster rap which appeared on his mix tapes. Many saw this as Cassidy abandoning his style to appeal to the commercial market. Cassidy himself made this criticism of himself on "The Problem Vs The Hustler" a track appearing on Cassidy's second album I'm a Hustla where his alter-ego "Tha Problem" rap battles his other alter-ego "Tha Hustler."  On this track Tha Hustler says:
"You a disgrace who wrote your shit? Mase? Your album wasn't nothing like the shit on the mixtapes First you was hustling bustin them shells Then you went commercial to get a couple of sells That's what you got a couple of sells And you probably wouldn't of sold loads if wasn't for Kels Well you was crazy man with the punch line flow But now you the ladies man where the punch lines go?"
Cassidy's second album, I'm a Hustla, was given positive reviews. The album debuted at #5 on the U.S. Billboard 200 and featured hit singles "I'm a Hustla" and "B-Boy Stance."  Critics viewed I'm a Hustla as Cassidy getting back to his rap roots and staying with the style that made him so famous.
Cassidy has not scene the national success since the release of I"m a Hustla, but he is still going his thing in the hip hop world. Recently he was paid $250,000 to rap battle Dizaster – a prominent battle rapper. Of course, Cassidy destroyed Dizaster 3-0, showing why is the battle rap champion.