Cyssero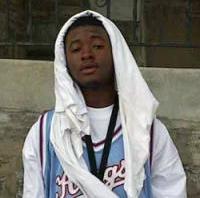 Cyssero has been in the Philly hip hop scene for a while now. Cyss has a flow and style similar to Cassidy. He has a smooth delivery and comes with punchline after punchline.
He began his career at a very young age. His first major mixtape was released around 2004-2005 with another Philly Rapper named Reiko. He then went the solo route, with his first major solo mix tape release entitled Blood Money. He even made an appearance on BET's Freestyle Friday, but was thrown off when the DJ skipped the beat.
Cyssero then signed with the rapper The Game's record label Black Wallstreet. Being associated with the Game, combined with videos of him airing on Big Starr's 2 Raw 4 The Streets DVDs, propelled Cyssero into one of the best known rappers from Philly.
In addition, Cyssero is known for his rap beefs with other Philly Rappers Meek Mill, Cassidy, and Chic Raw.