Freeway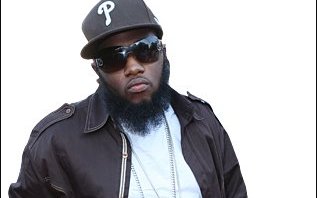 Freeway is one of the most accomplished rappers from Philly.  Starting at a young age, Freeway began rapping as a kid with fellow Philly Rappers Peedi Crakk and Indy 500. Freeway was also signed to Roc-A-Fella Records and is a member of the Philly Rap group State Property.
Freeways greatest success came with the release of his first studio album with Roc-A-Fella Records entitled Philadelphia Freeway. The album featured hit singles such as "What We Do . . ." featuring Beanie Sigel and Jay-Z, "Flipside" featuring Peedi Crakk, and "All My Life" featuring Nate Dogg. This CD received very positive reviews and went Gold, selling more than 500,000 copies. Even today, Philadelphia Freeway is regarded as one of the best hip hop albums of all time.
Freeway's second album Free at Last did not get the same success. Although receiving positive reviews from critics, the album sold just over 100,000 copies.
Freeway was subsequently released from Roc-A-Fella Records. For a brief period, Freeway was signed to Cash Money Records. Freeway is currently signed with Rap Label Rhymesayers Entertainment.  In 2010, Freeway appeared on the track "Pistolvania" with Jakk Frost on fellow Philly Rapper Vinnie Paz's album Season of the Assassin.