Meek Mill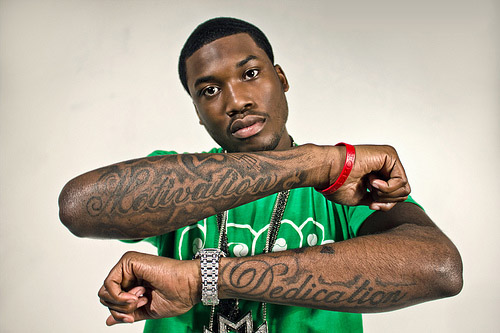 Philly native Meek Mill is possibly the most popular rapper from Philly in the hip hop scene today. Meek started his career in the early 2000s with a group called the Blookhoundz. But in Meek's early days in the Philly hip hop scene, Meek Mill was also well known for his solo talents.
As a solo artist, Meek put out many mix tapes – most prominently the Flamers series of mix tapes.
After proving himself as a solo artist, Meek was signed to rapper TI's record label Grand Hustle. While a member of Grand Hustle, Meek did not put out a studio album or many other albums. Mill was then released by Grand Hustle in 2010 when TI faced legal trouble.
In 2011, Meek was signed to rapper Rick Ross' record label Maybach Music Group. Since joining Maybach, Meek Mill's career has exploded, making him a nationally known rapper. In fact, Meek was even a featured performer at the NBA All-Star game.