Peedi Crakk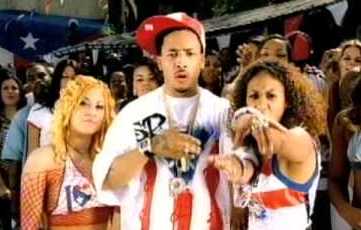 Peedi Crakk is a rapper from North Philadelphia and member of the Philly Hip Hop group State Property. Crakk is half black and half Puerto Rican. He is known for his unique rap flow and love of the drug PCP.
Crakk began rapping at a young age with fellow Philly Rappers Freeway and Indy 500. By the late 1990s, Peedi Crakk had already established himself among the Philly Hip Hop community. And in 2001, with the help of Freeway, Peedi Crakk was signed to Roc-A-Fella Records. At the time, everyone thought this was the break Crakk needed.
Unfortunately, Peedi never released a studio album while signed with Roc-A-Fella Records. From 2002 to 2006, the Philly Hip Hop community eagerly awaited the release of his first album – which he said was almost ready and going to be called "Prince of the Roc." However, just like the West Coast is still waiting for Relapse, we never got a major release from Peedi Crakk. At one point he even changed his name to Peedi Peedi to help market himself to the general public. This seemed to be a sign that the album release was imminent. But, the Prince of the Roc never came.
Peedi Crakk's failure to gain wide popularity is largely due to his troubles with the law. Like so many other Philly Rappers, constant interactions with law enforcement serious hurt any chances the rapper had of making it big. At one point, following Peedi's release from jail, he lived with Dame Dash to keep him out of trouble.
Despite his failure to achieve fame on the national stage, Peedi Crakk is a Philly Hip Hop legend. He has put out numerous mix tapes that are widely regarded as classics.