State Property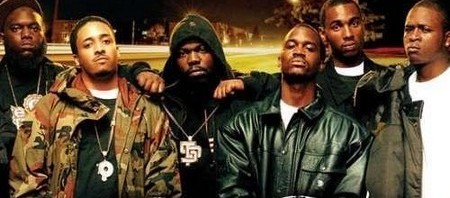 State Property is a rap group comprised of all Philly Rappers. The members of State Property include: Beanie Sigel, Young Chris, Neef Buck, Peedi Crakk, Freeway, Omillio Sparks, and Oschino.  In addition, several other Philly Rappers are affiliates of State Property such as Jakk Frost, Pooda Brown, and Indy 500.
State Property was originally assembled while its members were all signed to Roc-A-Fella Records. Lead by its leader Beanie Sigel, State Property was the biggest name in Philly during the mid-2000s.
State Property released two studio albums under Roc-A-Fella Records: State Property and The Chain Gang Volume 2.
State Property also had success on the big screen, releasing two movies: State Property and State Property 2.
Although not as popular as they once were, State Property remains a staple of the Hip Hop scene in Philly. All of its members still release their music and it is enjoyed by the Philly Rap community.